Join us on Pilgrimage!
Dominican Friars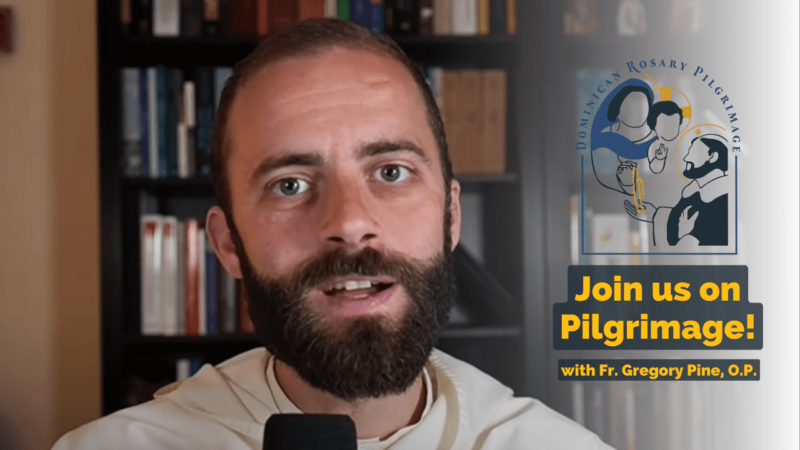 Fr. Gregory Pine, O.P., invites you to join the Dominican Friars for the inaugural Dominican Rosary Pilgrimage, Sept. 30th, at the Basilica of the National Shrine of the Immaculate Conception in Washington, DC. Fr. Pine will give talks on the Rosary and on Our Lady and they'll be confession, Eucharistic Adoration, praying of the Rosary, and a Vigil Mass. Come on pilgrimage with Fr. Pine and his brothers!
Additional News
Fr. Peter John Cameron, O.P., invites you to join us on Saturday, September 30 for the Dominican Rosary Pilgrimage in Washington, DC. Thousands of...
Br. Finbar Kantor, O.P. has a conversation with Fr. Lawrence Lew, O.P., Promoter General of the Rosary for the Dominican...
For many, the most difficult part of praying the Rosary is simply getting started. Praying five decades can feel like...