To Scripture, Through the Rosary
Dominican Friars | March 6, 2023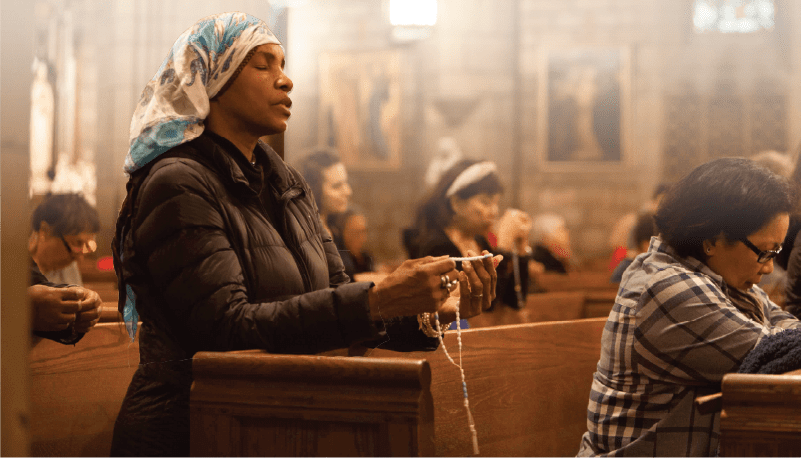 You have likely heard that famous line from Saint Jerome's commentary on Isaiah: "Ignorance of Scripture is ignorance of Christ" (CCC 133).
It's a bold claim and can be especially startling when we first hear it, but St. Jerome is hitting something right on the head: the truths we learn from Scripture really put us into contact with Christ, with the real and living God. That contact should not be fleeting. Once we cease to read Scripture, we are not forced to forget God—like the way someone is only in contact with the ocean as long as he is swimming in it. Christ ought to linger in our hearts. Our Lady is the model for this: hearing the mysterious words of the angel Gabriel, "Mary kept all these words, reflecting on them in her heart" (Lk 2:19). We could even say she "treasured" the angel's words.
How can you follow St. Jerome in cherishing Christ in the Scriptures and imitate our Lady in lingering over the words of God? Pick up a rosary!
To begin with, the words themselves that we pray during the Rosary are drawn from Scripture (Mt 6:9-13; Lk 1:28, 42-43; Rom 11:36). But the other part of the Rosary—and sometimes the more difficult part—is the meditation on the "mysteries" of Christ. We are to ponder in our hearts the life of Christ and, frankly, there is no better way to do this than to have the words of Scripture inscribed upon our hearts.
I will give but one little example, and you will see that every mystery of the rosary can cast our minds "into the depths" (Lk 5:4). Let's take the second Joyful Mystery, the Visitation, consisting of some 17 verses (Lk 1:39-56).
Consider the words St. Elizabeth spoke to our Lady: "And why is this granted to me, that the mother of my Lord should come to me?" Is not this indeed a supreme gift, that the sweet Mother of Jesus should wish to visit me? To be graced with the presence of the woman chosen by God to give human flesh to the Eternal Son: who am I to have merited such a prize? How deep is God's love that he would send his mother to visit me—a prideful sinner—in this valley of tears!
Now, that is but one verse of the 17, and these are just a few thoughts that arise in my heart when I pray the rosary.
Each verse, phrase, image, and detail in the Gospels can take us right to the heart of Christ. If, while we pray the rosary, we are also aware of the very words of Scripture—which are like "honey from the rock" (Ps 81:17)—then our meditation will tend to be sweet, not dry. But we must have the words of Scripture inscribed upon our hearts, or at the very least, close at hand. Don't be afraid to pass to and fro, from reading a passage of the Gospels to praying a decade of the rosary. The one will illumine the other.
A recently published example of what I'm talking about comes from one of the professors at the Dominican House of Studies, who just wrote a Eucharistic rosary meditation with Scriptural passages for each mystery. The chosen verses go beyond the obvious associations, and so draw our minds deeper into the Christocentric nature of Scripture (e.g., for the first Glorious Mystery, consider praying with Psalm 68: "May God arise; may his enemies be scattered…").
St. Jerome counsels us to know Scripture in order to know Christ. With the help of our Lady's rosary, we savor Scripture and so savor Christ himself. St. Jerome might not have prayed the rosary, but he would surely urge you to do so.
✠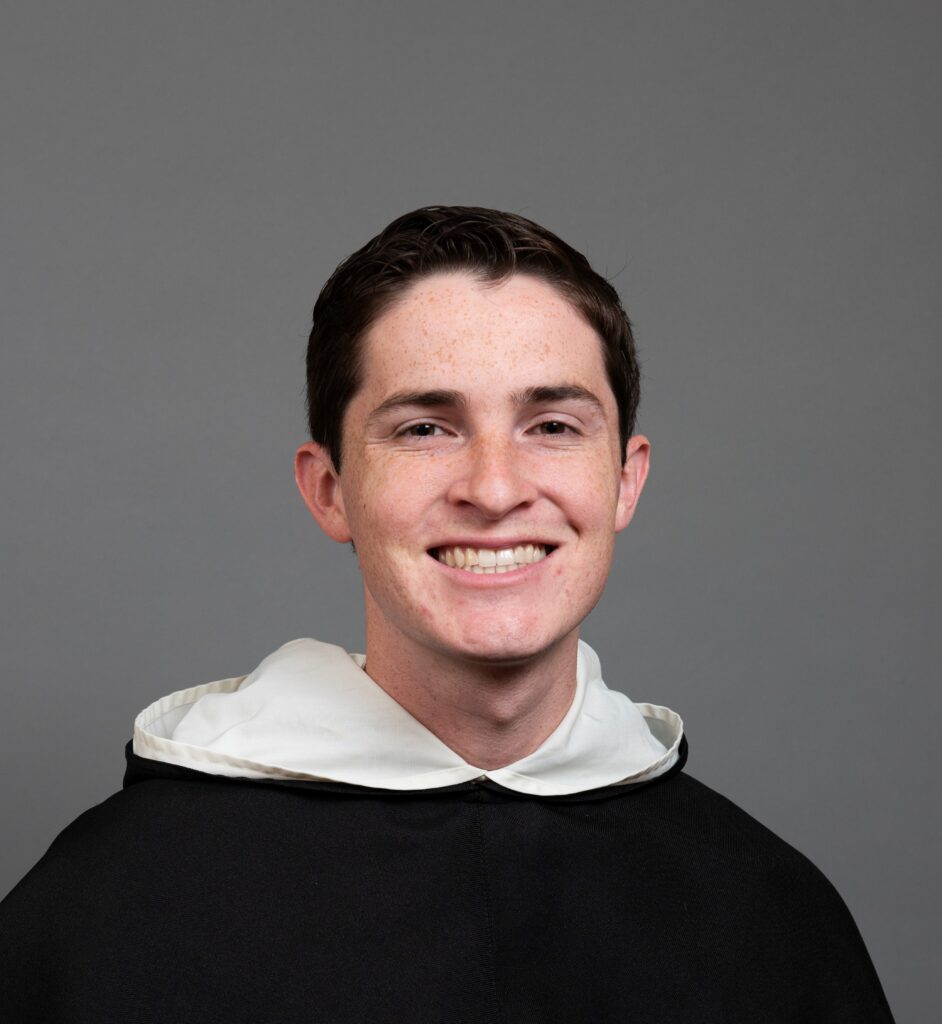 This article was originally published in the dominicanajournal.org and was written by Brother Titus Mary Sanchez. Brother Titus Mary Sanchez is from Ft. Worth, TX. After studying business and history at Southern Methodist University, he entered the Order of Preachers in 2018.
Additional News
We Must Teach Young People the Value of Suffering: Q&A with Fr. Peter John Cameron, O.P. By Vladimir Mauricio-Perez for...
You have likely heard that famous line from Saint Jerome's commentary on Isaiah: "Ignorance of Scripture is ignorance of Christ"...
If you could choose only one psalm to pray for the rest of Lent, you wouldn't go wrong choosing Psalm 130....